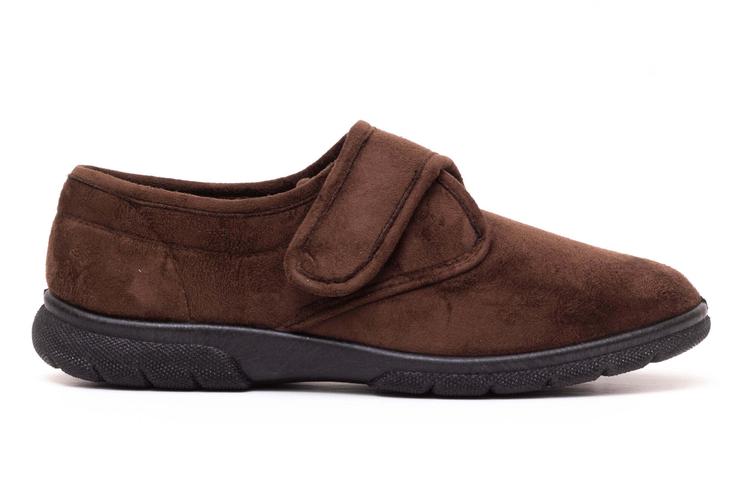 Colour Black, Brown
Sizes 7 to 12 UK

Both functional and practical, with a single touch fastening strap in soft, comfortable velour.
These slippers are more suited for those with broad or swollen feet as they come in 6E adjustable to 8E.
- Healthy Footwear Guide approved shoe.
- Features a "shoe stiffener" and hard wearing sole making this shoe more supportive than a slip on.
- Machine washable to 30 degrees centigrade.
- More supportive than general slippers.
- Removable insoles to allow for increased depth or the insertion of orthotics.
- Round shape toe.
- This style has no seams in the toe box making for an extremely comfortable wear.
- Soft velour upper.
- This sole can be spliced to allow for a lift to be added.
- Touch fastening straps allow for easy access and adjustability.